Donna Ross, LL.M., PRI, FCIArb, Acc. NMAS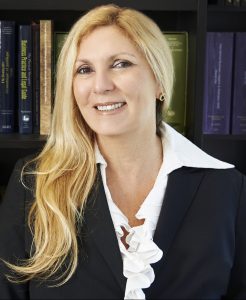 Donna Ross is the principal and founder of Donna Ross Dispute Resolution. She is an international negotiator, an accredited mediator in Australia (NMAS) and New York (Supreme Court, New York County), an arbitrator (Fellow of the Chartered Institute of Arbitrators) and an advocate representing clients in mediations, arbitrations and settlement negotiations and a member of the Law Institute of Victoria.
Ms. Ross is admitted in New York, holds both U.S. and French law degrees,  and is in the process of becoming admitted in Australia where she worked with a Melbourne firm before deciding to set up Donna Ross Dispute Resolution to focus on negotiation and ADR.
As a legal practitioner Donna Ross fully understands the legal nature and implications of disputes and the alternatives to settlement. She applies her extensive legal and ADR training and expertise to find creative ways of preventing and resolving business conflicts to avoid litigation.
In addition to acting as a mediator, arbitrator or advocate, over the course of her career, she has advised business owners and individuals in preventive dispute resolution, managing business relationships and business restructuring and advises clients and counsel on U.S., French and international law. Donna Ross is also a seasoned negotiator: She teaches negotiation, negotiates and drafts agreements and is specialized in drafting DR clauses.
An active supporter of ADR in Australia, Donna Ross is a frequent speaker and judge at ADR events, chairs Resolution Institute's Arbitration Committee and Chapter Committee in Victoria and sits on the RI National Determinative Committee and the Steering Committee for the ICC Australia Asia-Pacific Mediation Competition. She is a Fellow and faculty member of the Chartered Institute of Arbitrators and is on the list of mediators of the Magistrate's Court in Victoria (SLEMM).